Men's Jeans Fit Guide
Extra-fitted through the seat and thigh. Tight through the knee and ankle, with a narrow leg opening.
Fitted but comfortable through the seat and thigh. Tapers below the knee for a narrower leg opening.

Watch our video on how to wear our most popular fits—from straight leg to skinny. To figure out how jeans should fit, start by determining your size. Jean sizes are based on your waist measurement in inches. A soft tape measure, like tailors use, is most accurate. If you don't have one, use a length of twine, then measure that with the tape measure you've got in the garage.

Determine how high on your waist or hips you like to wear jeans; measure at this point. Keep the tape comfortably loose and parallel to the floor while you measure the full circumference of your torso. Make sure to measure your body, not over your clothes.

Grab jeans that already fit you well and lay them on a flat surface. Measure from the crotch seam down to the ankle hem.

Before making your final selection, check the product page to see if our Fit Specialists have any additional sizing tips.
All Nordstrom stores offer alteration services, and basic alterations are free for many full-priced items purchased at Nordstrom (online or in stores). Find a store near you.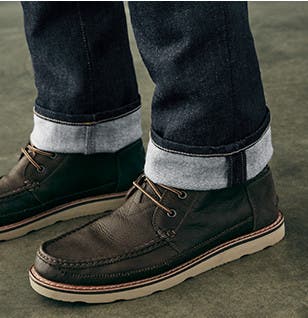 Turn up your cuff 2" for a simple finish that looks great for a night out.
Cuff twice and create a slight stack on your work boots or any heavier lace-up style.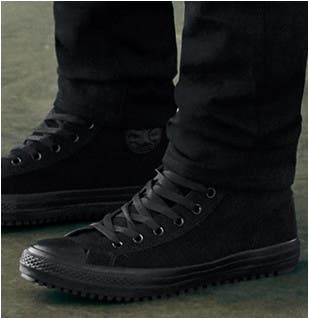 For a trendier look, stack your denim on your sneakers—and pair with a similar-hued shoe.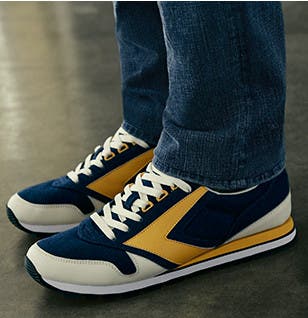 For a more relaxed look, hem so your jeans rest perfectly on your sneakers.