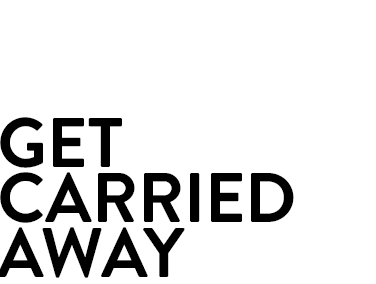 Dagne Dover's three founders share how their go-to handbag styles merge form and function—and what they each carry in theirs.
Dagne Dover derived from the belief that your everyday bag should be as intuitive as it is stylish. Founded in 2013 by designer Jessy Dover and business school grads Melissa Mash and Deepa Gandhi, the beloved line of carryalls blends thoughtful design and a pared-down aesthetic to create sleek styles that make sense for whatever's on your schedule.
"Everyone carries a variation of the same things, so we came up with a formula that pretty much works for everybody," explains Gandhi of their bags' blueprint. Purposeful compartments serve specific roles like protecting a pair of sunglasses or holding your keys and ensure that digging around in your purse's depths is a thing of the past. "It wasn't about having a lot of pockets," adds Mash, "it was about having the right pockets."
The trio takes us through their favorite pieces, what they carry in them and how each one simplifies their busy lives, from the gym to the office and beyond.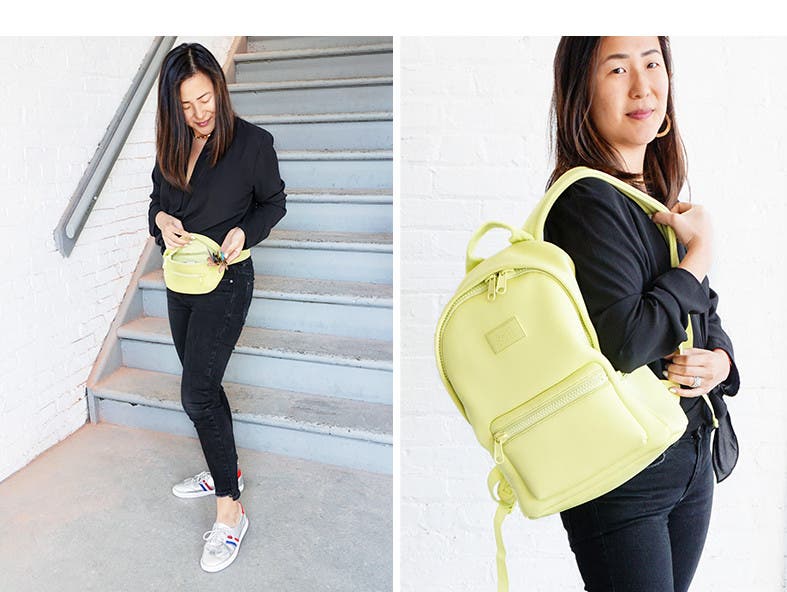 Mash carries the Ace Neoprene Fanny Pack (left) and the Large Dakota Neoprene Backpack (right).
Melissa Mash, CEO
I use our Dakota backpack every day. It's lightweight and you can fit so much in it—the fact that it's neoprene means that it can stretch. I like to keep my sunglasses on the side so they don't get smushed, and I keep my keys out on the key leash so that I don't have to open up my bag to use them. And then there are secret pockets in the back where you can put your AirPods or your MetroCard or whatever you need to keep secure but need to reach for quickly.
And I like the fanny pack a lot—I wear it basically every day to be hands-free. My keys are here, my wallet. I've got my cash and my cards, sunglasses, my phone and then my MetroCard. I like not having to open up a bag for anything. If I just wear this in the subway, then I'm good to go.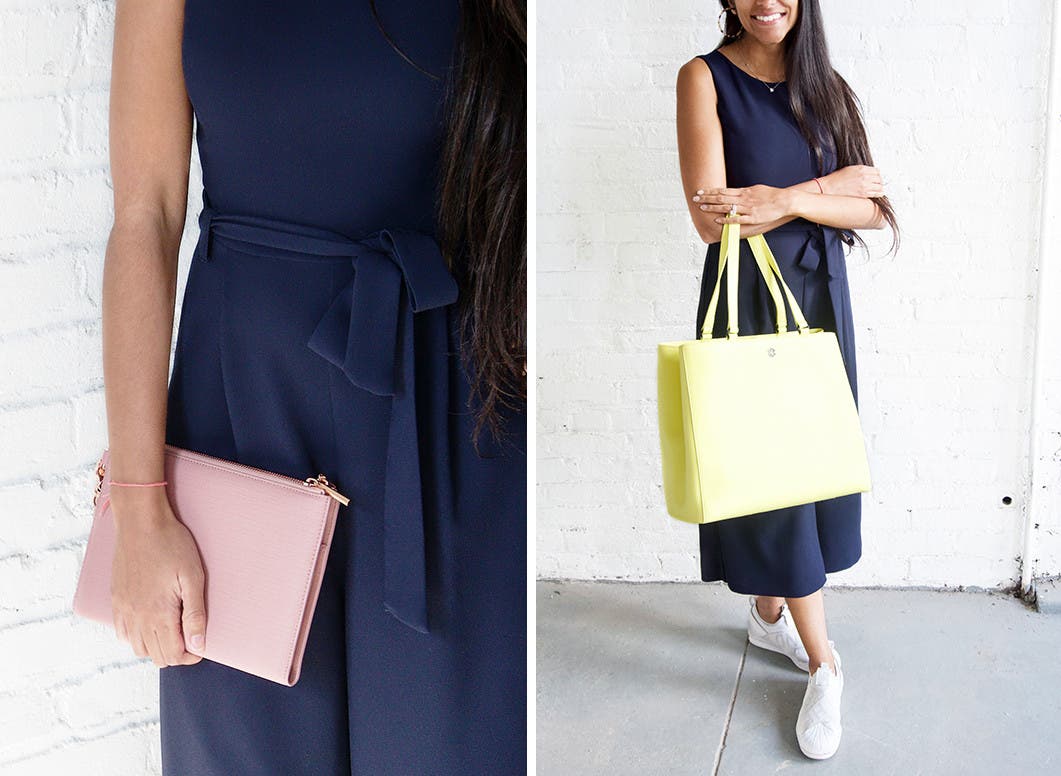 Gandhi carries the Signature Essentials Coated Canvas Clutch/Wallet (left) and the Large Allyn Leather Tote (right).
Deepa Gandhi, COO
I love the Large Allyn for when I have to carry the world with me because it has all of the compartments to fit what I need to get through the day. I generally carry my laptop, a water bottle, a couple snacks, my headphones, pens, a book for the commute, and my Essentials Clutch Wallet, which is perfect to carry all your cards and your cash in one place. And also a Large Scout Pouch so I can carry all of my makeup or other knickknacks in there.
On days where I have to carry much more, the Dakota Backpack is my absolute go-to. It's perfect for travel or to carry a laptop, an extra pair of shoes, your lunch and everything in between. I love the lightweight nature of the neoprene because it feels like you're not carrying anything on your back.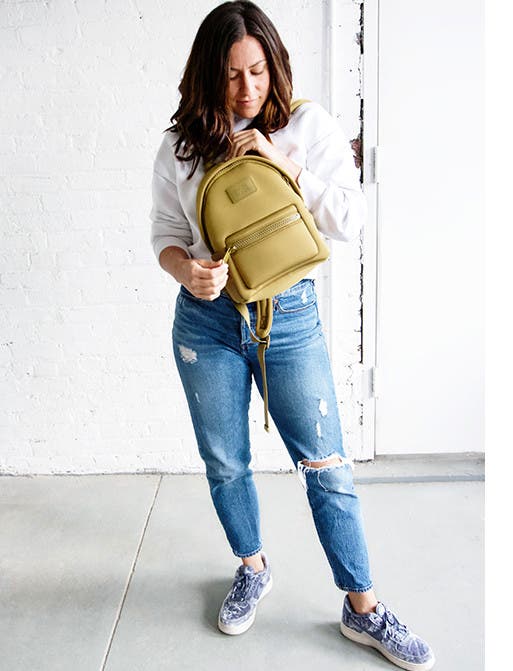 Dover carries the Small Dakota Neoprene Backpack.

Jessy Dover,
Creative Director
I love the extra-large Landon. I use it for everything: I can carry all of my gym stuff, all my cosmetics, and I keep my hair tools in the big side-pocket. We changed the interior pockets a little bit from the other size Landons to be more focused on travel, which works really well for my life because I live in Brooklyn and I have to carry a lot of stuff every day. My all-time favorite feature of this bag, though, is the pocket on the top of the bag. Right now I have my notecards in there, but it's intended to be a secret cell phone pocket, so you can just slide it in. Even if you're rushing and your bag isn't as organized as you want it, you always know where your phone is.
My other favorite that I carry on days that I don't go to the gym is the Small Dakota Backpack. It's essentially the size of a traditional handbag, so you can carry all the things that you'd normally carry day-to-day but sling it on your back. It's lightweight and super trendy.