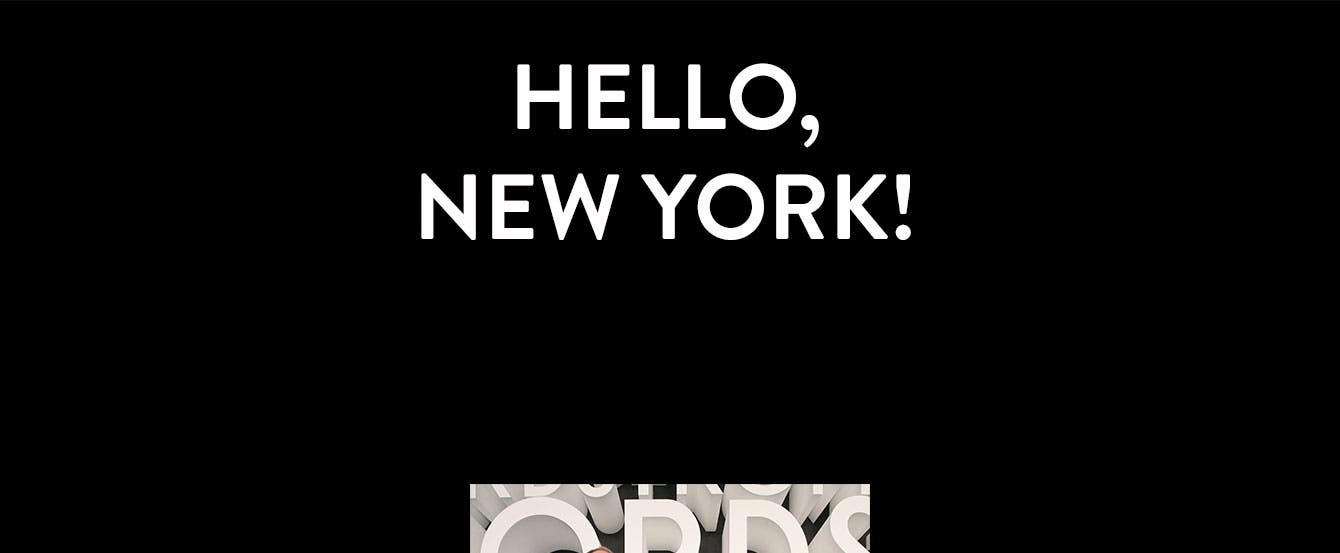 Nordstrom went all out to preview its new seven-story Manhattan flagship with a star-studded bash before the long-awaited grand opening.
By Tessa Trudeau

Seven years in the making, Nordstrom's New York City flagship finally opened on October 24, 2019. To fete the inauguration, the store unlocked its doors a couple of days early for a VIP celebration that included the likes of Vogue's Anna Wintour, actresses Zoe Saldana, Katie Holmes and Olivia Wilde, models Karlie Kloss, Joan Smalls and Winnie Harlow, and designers Tory Burch, Tommy Hilfiger and Stacey Bendet of Alice + Olivia. "It's all people have been talking about!" said Jessica Seinfeld. "It's so exciting for New York City to have this … authentic family coming to New York and opening something so bright and beautiful."
People lined up around the block to get into the party. "You'd think Madonna was in town—but it's Nordstrom!" exclaimed Man Repeller's Leandra Medine. With tunes spun by a roster of DJs including Questlove, Lady Bunny, Mad Marj and Kitty Cash, plus performances by The Roots and Karen Elson, guests excitedly turned out to shop and explore the seven-story, 320,000-square-foot space before anyone else.

Loyal customers were among the celebrity guests, which also included tennis star Maria Sharapova, actresses Zosia Mamet, Naomie Harris and Kaitlyn Dever, and designers Eileen Fisher, Maria Cornejo and Sam Edelman. "I've always loved Nordstrom," said Dever. "I'm a member, I have my points system. I am such a fan and I had to be here tonight for that reason. I think it's an incredible store for everybody." Added Katie Holmes: "I've been a Nordstrom shopper for most of my life. I think it's really exciting that it's here in New York City, and just in time for the holidays."
Cocktails flowed all night, and no one left hungry; beverages and bites were served throughout, from OH Mochi Donuts by Tom Douglas and Shoe Bar on the lower levels (yes, you can have a drink while browsing footwear), to artisanal cotton candy by fluff + fluff, a dim sum feast, mini sliders and trays of grilled cheese. "The fact that you can eat while other people shop, I find that very useful," said actor Liev Schreiber.
With seven restaurants and bars and in-store services like alterations, monogramming and personalization, piercing by Maria Tash, shoe repair, gift wrapping, order pickup and returns, Nordstrom NYC has it all. "To say it's one-stop shopping is sort of an easy way to put it," said Brooke Shields, who was spotted playing around in the mirrored video booth installed for the party on level five. "It's just an absolute extravaganza of joy! It's gorgeous."
Other activations of the evening included a bouquet station by FLOWERBX, customizable Nordstrom tote bags decked out by illustrator Hayley Sarno and graffiti artist Lady Pink, photo ops and a group origami sculpture by Taro's Origami Studio. Guests were also treated to Beauty Haven services like lavender paraffin hand treatments by Sisley Paris, brow shaping by Anastasia Beverly Hills and mini manicures by Base Coat.
"I'm all for things that bring us together as humans [so] we're not just on our computers and phones shopping isolated all the time," Olivia Wilde said of what she called "the communal shopping experience" that Nordstrom customers have come to know. Maggie Gyllenhaal, in attendance with husband Peter Sarsgaard, agreed with the sentiment. "It's so rare these days that you get to actually go to a store and talk to people who know what they're talking about and have an interaction and have that kind of old-fashioned experience," she said.
"We've been waiting for you for a long time, Nordstrom," said actress Sutton Foster. "New York City is now complete."