Human Rights
Human Rights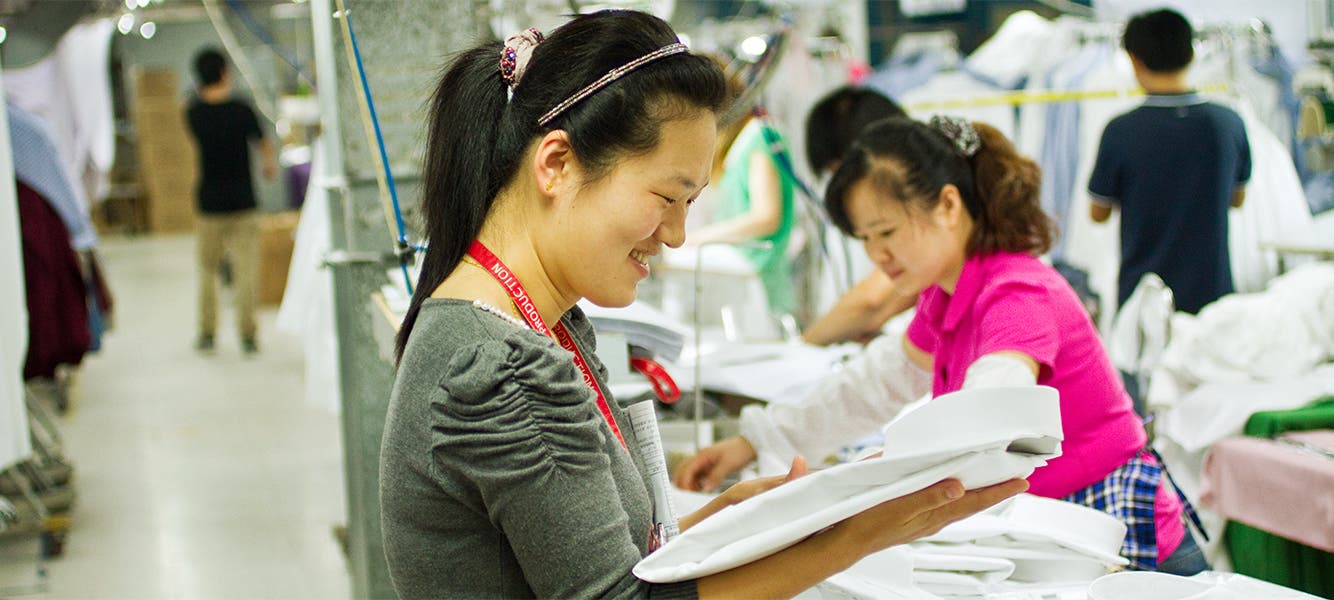 Respecting Human Rights
Our community support extends to the health, safety and human rights of all people, including our customers, our employees and those who make the products we sell. Our Human Rights Commitment outlines what this means for us and our business.
When it comes to the people who manufacture Nordstrom Made products for Nordstrom Product Group (NPG), we partner with factories around the world to help ensure all the workers who produce our products have a safe and healthy work environment.
Nordstrom seeks suppliers that share our commitment to producing quality products through ethical business practices. Every supplier we work with receives a copy of and commits to following our Partner Code of Conduct, which outline the requirements we have for suppliers around employment practices, workers' rights, environmental standards, work environments and applicable local laws.
Supporting ethical working practices and women's empowerment are our human rights priorities.

By 2025, our goals are to:

Ensure 100% of Nordstrom Made strategic suppliers pay a living wage.

Disclose traceability to the factory for 90% of Nordstrom Made products.

Ensure all suppliers and business partners adhere to Nordstrom Partner Code of Conduct.

Produce 90% of Nordstrom Made products in factories that invest in women's empowerment.

Provide grants to organizations that support women's empowerment to create additional resources within our global supply chain.
Ethical Labor Practices
We value the many people who help us serve our customers—from our salespeople to our corporate and support roles to the people who manufacture the products we sell. We're committed to respecting all human rights via ethical labor practices.
Women's Empowerment
Women make up nearly 70% of Nordstrom employees, as well as the majority of our customers and the majority of the people working in our global supply chain. Read on for more on why supporting women's empowerment is not only the right thing to do—it's a business imperative.